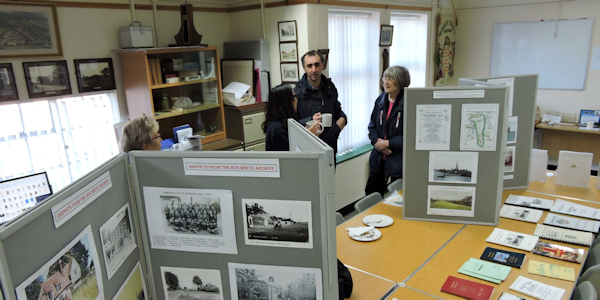 The archives are held in the Ted Hawkins Heritage Room in the Centre and are managed by the Archive Group.
The archives include information on the history of St Michael's Church, the Napoleonic defences, the racecourse and golf course and information on many local families and events that have unfolded in the village.
There is a large photographic archive, much of which can be searched on computer. Transcriptions of St Michael's parish records are also searchable.
Enquiries are welcome and help is available on open days, to assist in finding information not only on Galleywood war casualties but also brief items of local history, to illustrate the contents of our archives. To see a programme of public displays, click here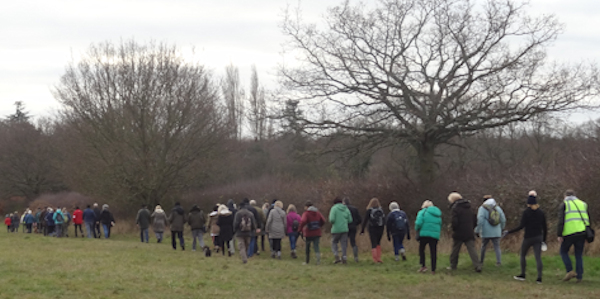 Please note that Walk & Talk events, booked by groups to learn about the Common, are also available to individuals who would like to participate.
If you are interested in joining one of these groups, please contact Susan Wilson via email susan.wilson@galleywoodheritagecentre.org.uk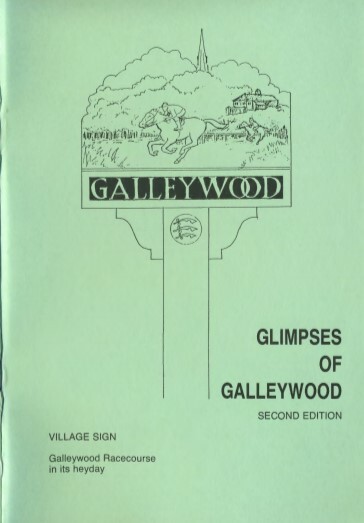 The Heritage Room is open to visitors on Tuesdays 1.30 - 3.30pm and on Sundays for special events or by prior appointment. Contact Susan at susan.wilson@galleywoodheritagecentre.org.uk for further details.
For further reading about Galleywood - Glimpses of Galleywood by Muriel Sanders - is a good start
The Second Edition was published as a booklet by Galleywood Parish Council in 1993 and is now out of print. It is available to download as a pdf using the link above.